The Corsodyl range has different types of mouthwash, each with different purposes. Continue reading to find out which mouthwash is right for you.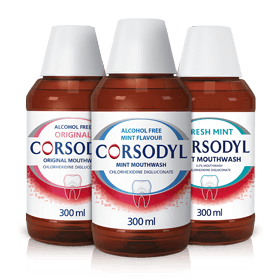 USAGE: Short term intensive treatment. Use twice daily for up to 30 days.
FOR: Persistent or worsening gum problems.
MEDICINE? Yes.
ADVICE ON GUM HEALTH
Find out how to help protect your gums from gum disease and the importance of regular dental checkups.