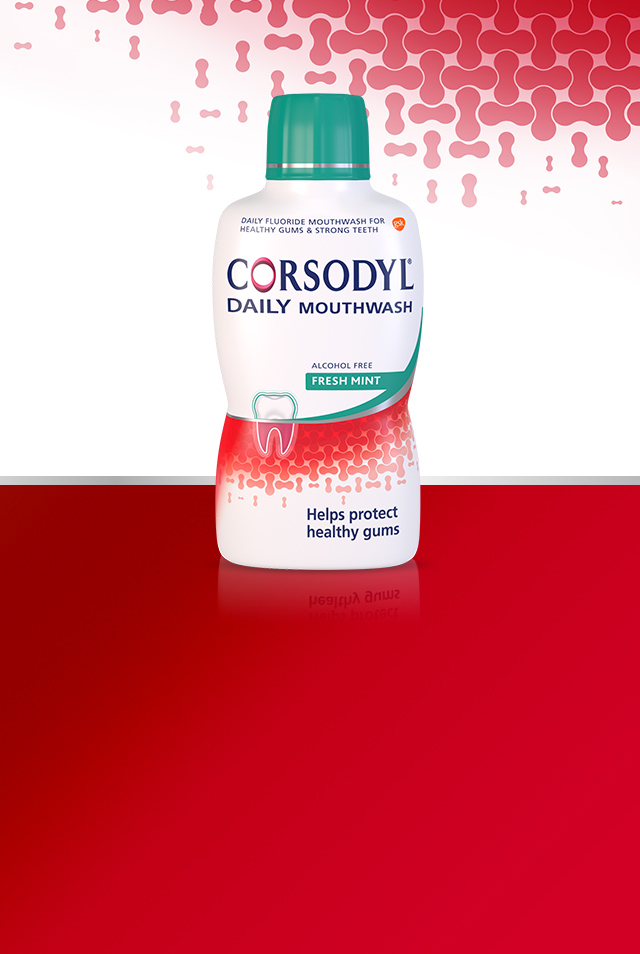 Daily
Mouthwash
See the range below
Corsodyl
®

Daily Mouthwash helps maintain healthy gums

Plaque builds up around, on or in between your teeth. If this is not removed this can cause gum problems.
WHERE TO BUY CORSODYL
®
Our toothpastes, mouthwashes and toothbrushes are designed to help keep your gums healthy and your teeth strong. Find out where to buy Corsodyl® below.